We draw hundreds of new icons every day and continuously create new icon packs. At the same time, we're constantly improving our website UX. Check out the latest updates.
Image search
You can now use reference images to search for icons on our website. Upload an icon of your own or an image, and we will offer you dozens of matching icons in different styles.

Here's how it works with an icon and a photo: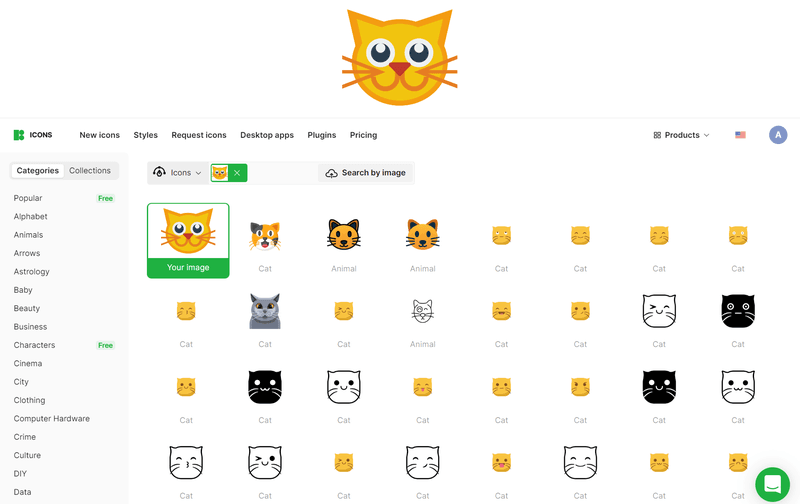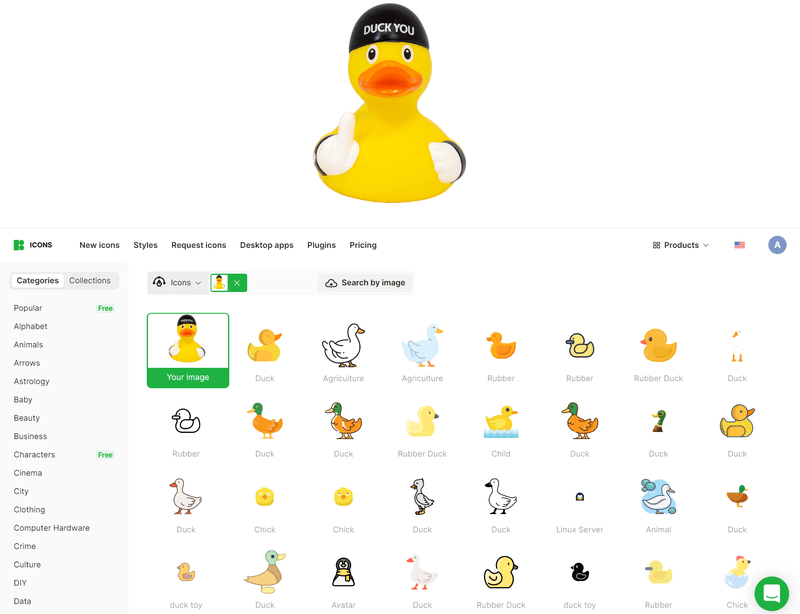 When it can be useful
When it's hard to find the right wording for what you're looking for. There are lots of things that are difficult to explain in one or two words, right? Let's take arrows as an example. We've got thousands of them in different variations. But if you have a reference, image search will save you lots of time.
When you want to facelift an existing design with fresh icons. Assume that you want to give a fresh look to an existing web page. Upload your current icons to Icons8 and pick up the new ones in the style that suits you best.
Reworked collections
Your icon collections are now even closer than before. You can find them on the left panel, next to Categories. Add icons to collections by dragging them or by clicking the Add to collection button.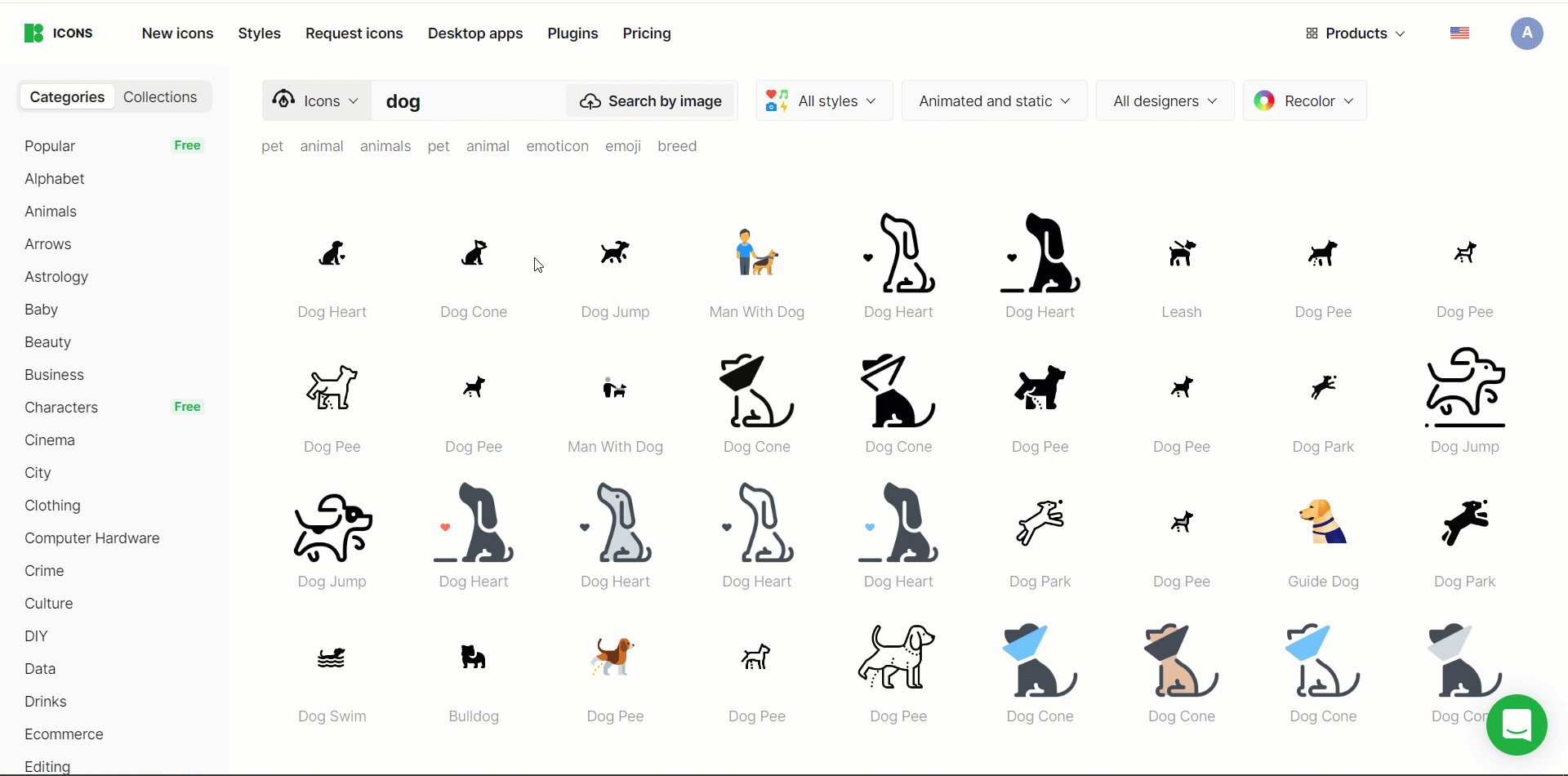 What's so great about collections
They help you minimize the choice overload. Instead of scrolling back and forth through hundreds of, say, cat or home icons, add the icons you like to a collection and then choose the best.
You can pick up icons for a certain project and keep them organized in one place. Later on you can share the collection with your customer for approval or a team mate for collaboration.
You can recolor the whole collection in a couple of clicks and then download it at once in multiple formats and/or sizes. Even as a font.